Welcome to the website of Newbold Astbury cum Moreton Parish Council, serving the twin parishes of Newbold Astbury and Moreton-cum-Alcumlow.
Covid-19 (Coronavirus) Emergency
Following the lifting of certain restrictions originally imposed in response to the COVID-19 (Coronavirus) emergency, Newbold Astbury cum Moreton Parish Council are now being held in the Village Hall, commencing 12 August 2020. These meetings are open to the public, although in order to maintain social distancing, numbers are limited to thirty (30): a full risk assessment is available on the meeting agendas page.
The Monthly Council Surgery at Glebe Farm coffee shop remains suspended until further notice.
They send their thoughts to everybody especially the most vulnerable at this uncertain time and if they can be any assistance to anybody please contact the Clerk — details on our Clerk and Councillors page.
See our Covid-19 (Coronavirus) page for more information.
Information about the Parish Council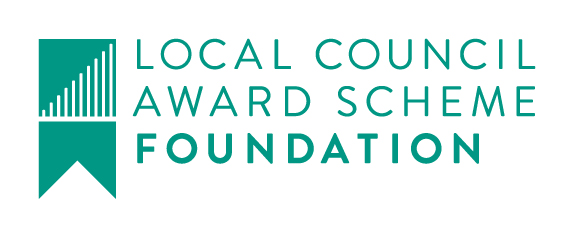 The Parish Council holds the Foundation accreditation under the Local Council Award Scheme, demonstrating that it has the required documentation and information in place for operating lawfully and according to standard practice. The council also has policies for training for its councillors and officers and so has the foundations for improvement and development in place.
Congleton Link Road
Appointed Engineers: Graham
Construction work is now under way, with scheduled completion set for late 2020. Core elements of the project will involve cutting the road 8m deep into mudstone in a 25m high escarpment before traversing the River Dane with an 85m long bridge and landing on a 12m high embankment founded on piled alluvium. Two further road bridge crossings and two underpasses will be constructed while 3.5km of realigned and new local roads represent an additional portion of the works programme, which will demand landscaping and environmental mitigation to accommodate great crested newts, bats and ancient woodland.
If you have any concerns please contact visit the website https://www.graham.co.uk/congleton-link-road
The Parish Council will also be in liaison with Mr Dan Cawthra (tel.
073 8479 7138 or by email, Stakeholder & Communications Officer for the Congleton Link Road so please let us know of any issues you can't resolve, by emailing our Clerk.